Quizy [A New Gamifying Startup made Learning Easy & Raised US$304K]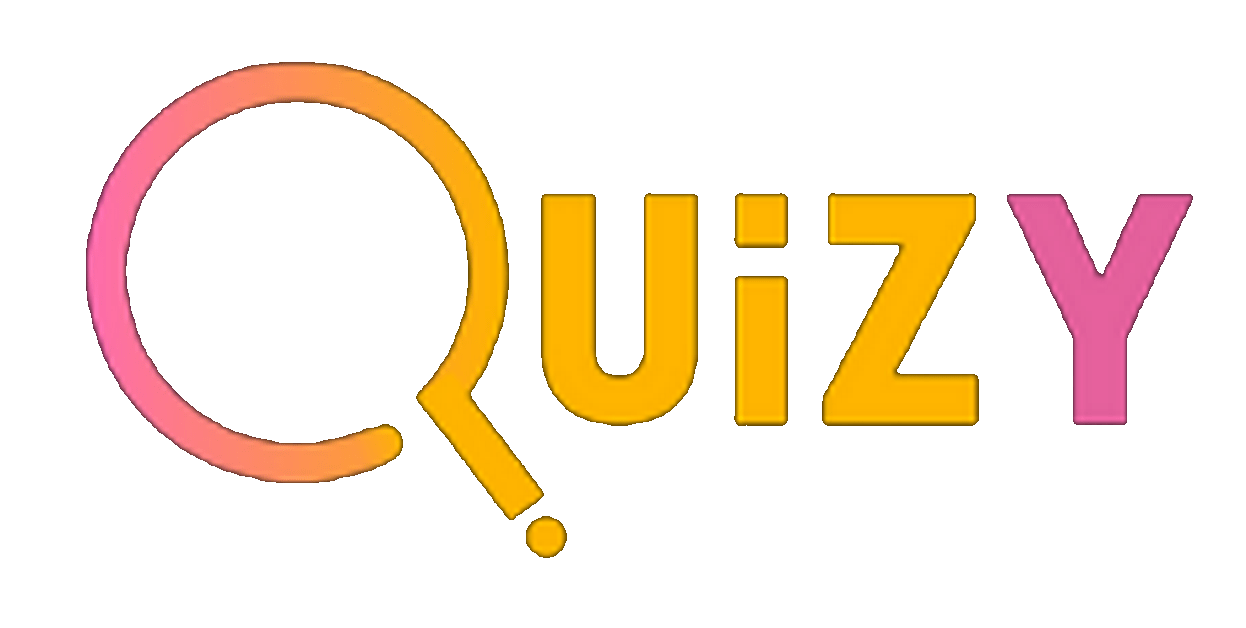 Quizy is a Gamifying Startup 
What is Quizy?
Founded by Mr. Sachin Yadav and Mr. Amit Kumar in the year 2021, Quizy is a gamifying platform in which, whatever knowledge a person is gathering on a day-to-day basis can be Monetize and capitalize that particular information by playing the quizzes and making it more fun.
This platform's main intention is to inculcate motivation among the users to gather information and gain more knowledge about what's happening around the world.
This Gurugram-based startup Envisioned itself "to make the quizzes mainstream so that it can be fun and rewarding"
Startup

Quizy

Website

quizygames.com

Founded

Feb 2021

Headquarters

Gurugram, India

Products

Online Games & Quizzes

Revenue Model

B2C,

Commissions
How did it start?
Before starting this b2c gaming startup, Sachin, Amit & team started working on a chat board on Facebook. In this, they studied through the quizzes on the Facebook explore page, which had become the core module of quizy, later in 2021 founded this gamifying platform.
Here is a quick overview of Quizy
Where does it stand now?
This gaming-based startup has been started with a founding team of 4 in the year 2021 and has grown to a headcount of 16 in the year 2022.
This b2c-focused startup has been partnered with the likes of paytm, UPI  Apps, cashfree payments as its payment partners.
This gamifying platform has a total of 100,000+ Contests Played and had created a total Gross Merchandise Value of IN₹ 1.25 Cr.
Area of Operations
This gaming-based start-up operates in tier 1 and tier 2 cities of India, They are making it localized so that people can take more interest in playing the games.
This duo-founded startup is going and approaching the tier 3 and tier 4 cities as well.
Initial Challenges
Initially, it was difficult for the team to penetrate the market. Since the founders have connections with influencers and other friends they were easily able to get market and customers. As the application seems very interesting, they were easily able to reach out to the audience and convince them to use the application, The transition to mainstream is helping the startup to grow.
Special Features
The earnings of the participants are directly linked to their UPI and given through it
A participant can play multiple quizzes of daily latest topics, and trending news of their favourite categories. They can play any time anywhere and can earn actual money.
Participants can play unlimited quizzes and results can be announced immediately.
It has a referral program that rewards the participants for the activities performed by their friends on their respective referral links.
Sales Turnover
When quizy started, In the initial two months there were very less sales and had garnered about Rs.1000 to 2000. But after that, this B2C Focused startup experienced huge growth. At present, there are more than 100K players, and 750k games have been played.
Expansion Plans
This Gurugram-based startup is aiming to get 1 million players by the end of the year, And by next year the aim is to reach about 5 million players.
Competition
Sachin believes that they don't have direct competitors in the market. The way Quizy solves problems is unique and different from others. The main focus is on trending news, and current affairs, making it more personalized for the users.
However, he tells 'there are multiple companies that are doing quizzes or quiz-based gaming applications so this can be considered as the competition'
Quizy funding
Quizy has raised a total of US$ 304K, in its pre-seed and seed rounds from Venture Capital firms like  Anchorage Capital Partners, Capital A, Dholakia Ventures, Faad Network,WeFounderCircle, 100x VC.
Quizy Founders
Mr.Amit Kumar, one of the Co-founders of this amazing startup is very known for his hustling nature. He's a hard worker and has contributed a lot towards the start-up. Amit has been a part of a lot of start-ups. He has in the past worked in Google, Youtube. He is a dropout and hasn't completed his education.
Mr.Sachin Yadav, one of the co-founders, has a degree in computer science engineering. He also started a start-up that worked in the area of marketing optimization tools. Then he teamed up with Amit and started working on this gaming platform.
More
what is quizy app?
Quizy app is the gamifying platform in which participants can play the quizzes on the trending topics and current affairs
We use cookies to provide you with the best possible user experience. By continuing to use our site, you agree to their use.
Learn more