Growing startups in india for the week [26 july-30 july]
Startups in India
Startups in India are growing at a very rapid pace turning into unicorns in the span of weeks. Below are a few of the most happening startups from various sectors that are adding up to the startup India programme launched by the Government of India.
This Delhi-based nutraceutical startup was founded by Divij Bajaj. Its operations are into Hair and Nails vitamins Gummies, with the headcount of 40, it is bringing Hassle-free health on the go.
Edumpus is the Bengaluru-based EduTech Startup founded by Basil Ali and RK Ajesh in the year 2019 on a mission aiming "to Simplify the Admission Process for the students who are aspiring to go to various universities and colleges Abroad for higher education", with the headcount of 55, it has revenue model of B2B2C.
This Noida-based, digital Agritech delivery startup which helps customers to place an order of organic Veggies and fruits and get delivered with ease, was founded by three students of IEC College of Engineering and Technology,  Anurag Tiwari, Pushkar Mishra, Abhinav Pandey aimed at a mission "to contribute to the beginning of the ending of the Malnutrition in India" with the help of providing fresh and organic Produce to the working men and women.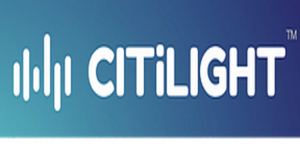 This Gurugram-based startup is the combination of IoT and Hardware  founded by Aman Chawla with his wife Shinjini Chawla, aimed at a mission "to change the lives of a billion People by 2025" Citilight deals in B2B providing smart street lighting systems.
More
Which is the best startup in India?
Zerodha-stock broking startup, OkCredit-fintech Startup, Meesho-women's Apparel startup, Coindcx-crytocurrency startup, Ofbusiness-fintech startup, Swiggy-food delivery startup, Flipkart-ecommerce startup, Oyo-hospitality startup, Phonepe-fintech startup, Zomato-food delivery startup, Bharatpe-fintech startup, Ola-ride-hailing startup, Vedantu-edtech startup, Byjus-edtech starup, Cred-fintech startup, Unacademy-edtech startup,
Which startups are profitable in India?
Zerodha-Stock broking, Wakefit-Mattress, LendingKart-fintech, CarTrade-used&new car online dealer, Lenskart-Eyewear, Cardekho-used&new car online dealer, mamaearth-health &fitness, Upgrad-edtech, wow-momo-momos
We use cookies to provide you with the best possible user experience. By continuing to use our site, you agree to their use.
Learn more