Syook [How these founders are Disrupting IoT in safety and compliance in 2022]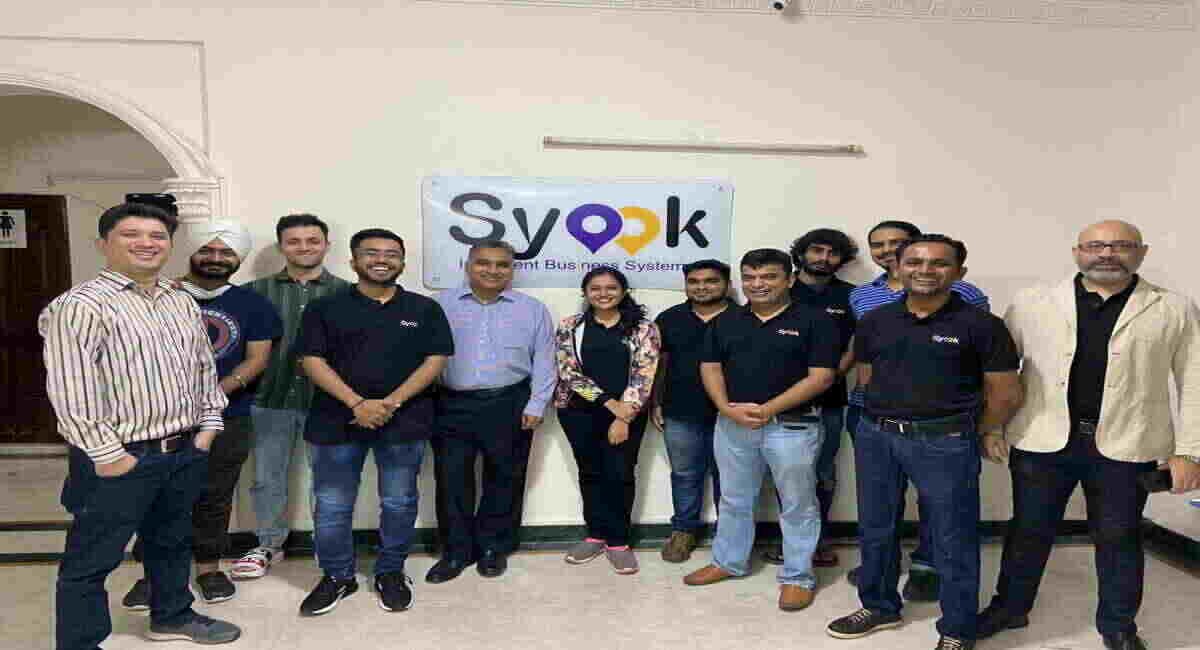 What is Syook?
Syook is a real-time location system. It is an Internet of Things or IoT-based platform that helps companies optimize their operations. In operations, Syook covers a variety of things like safety, efficiency, and compliance. It helps its clients visualize their operations to optimize with maximum returns and minimum losses. It was founded by Arjun Nagarajan, Saurabh Sharma and Aman Agarwal in 2016. 
The vision is "to be among the global leaders providing innovative, high-value digital technology solutions for operations excellence."
The mission is to "enhance the competitive advantage of organizations by partnering with them in their digital transformation journey."
| | |
| --- | --- |
| Startup | Syook |
| Website | syook.com |
| Founded | 2016 |
| Headquarters | Bengaluru, India |
| Products | Real-Time Location System |
| Revenue Model | B2B, Subscriptions  |
How did it start in 2016?
The founders of Syook have an oil and gas background. With more than 10 years of experience in the petroleum industry, they realized that safety in such an industrial setup is one of the core demands and a lot of money and manpower can be saved if safety is taken seriously and is accurate. It was during the surge of the Make In India initiative that the founders decided to take the leap with Syook.
How does it work?
For instance, if there is a large manufacturing plant with 500 people working inside, Syook will create a digital map that will showcase where all the people are, and the location of all the high-value assets and if something is missing or going wrong, the platform will signal it out.
Where does it stand now in 2022?
In the enterprise sector, growth is slightly slower than in the SaaS sector due to large ticket sizes, says the founder. Yet, Syook has managed to witness a growth of 3.5x year on year. In FY2022-23, Syook is expecting a growth rate of 4x to 5x.
This Bengaluru-based startup has impacted 4x Average revenue, 25% Increased Efficiency, 40% Increased safety, 20+ Locations Deployed and 5K+ Assets tracked.
This IoT-based startup has partnered with the market giants like ONGC, FCA, Microsoft, Delhivery, Unilever, Tata,Accenture ,Kanoo Elite.
Here is a quick overview of syook
Syook Features
GPS
Emergency Trigger
Inventory logger
Emergency Mustering
Productivity Score
Contact Tracing
Safety Score
Contractor Billing
Gate-In Gate-Out
Attendance Management
Area of Operation
The main markets of Syook are India and the Middle East. This multi-location-based startup has offices present in Bengaluru, India, Abu Dhabi, UAE, and Germany.
Market Penetration
Market penetration was tough initially. To get the first client, Syook required almost a year. But with the trust that their initial clients showed in them, today they stand at a company that provides immense value to its customers.
Team
Currently, This Bengaluru-based Real Time Location System startup has a team comprising 40 people in various departments.
Sales Turnover
This trio-founded startup currently stands at almost a million dollars in revenue.
Targeted Market
The primary sectors that Syook targets are oil and gas, mining, and manufacturing. Apart from that, since operational challenges are common in a lot of spaces, logistics and warehouses are also some of the industries that Syook deals with.
Competition
This B2B-focused startup has quite a few competitors in the market. There are Chinese hardware vendors and certain companies in Europe that are established.
Expansion Plans
This RTLS startup has offices located in India, Germany, and UAE. It is looking to expand into Europe, primarily the United Kingdom, Canada, Australia, and South East Asia.
SWOT Analysis
The strength of Syook lies in its understanding of the industry and the experience that each of the founders is bringing with him. Along with that, Syook has a completely modular and configurable platform that reduces the customer's total cost of ownership.
The weakness is marketing and advertising as most sales that RTLS generates are enterprise based.
The opportunity is huge as the real-time location system in industries is just getting started and there is an immense market that needs to be tapped. Safety and compliance are always going to be the need of the hour.
The threat is the new technologies that may come over, though Syook is also constantly evolving.
Syook Funding
Initial funding was provided via bootstrapping, through friends, family, and personal savings. At present, Syook has been raised a total of US$ 1M in its seed and Series A rounds led by the likes of Inflection Point Ventures,  HPE Digital Catalyst Program. ONGC Startup Fund, NewChip Accelerator (Non-Equity Assistance).
Awards & Recognitions
This trio-founded startup has won many awards such as Best asset Tracking solution provider of 2022 by supply tech breakthrough Org, won many Awards from Skoda, NASSCOM, EFY, BOSCH DNA Program and etc..,
Founders
Arjun Nagarajan is the Co-founder and CEO.  He has his Bachelor in Technology in Civil Engineering from the Indian Institute of Technology, Guwahati.
Aman Agarwal is the Co-founder and CTO.  He has a Bachelor in Electrical Engineering from the Indian Institute of Technology, Madras.
Saurabh Sharma is the Co-founder and COO . He has done his Bachelor in technology in Mechatronics, Robotics, and Automation Engineering from ISTC, Chandigarh.
We use cookies to provide you with the best possible user experience. By continuing to use our site, you agree to their use.
Learn more