New Age Growing Startups in India for the week[sep21-sep30]
startups in India
Startups in India are experiencing exponential growth, adding to the government of India's startup-India initiative. Take a peek at a few of the most intriguing early startups listed underneath.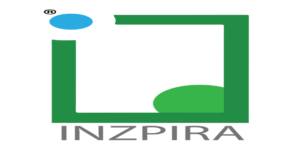 Inzpira was formed in the year 2020 by Mr.Rohith Namboothiri and Ms.Sruthy Ramesh as an online English language instruction company that allows users to instantly connect with an instructor and begin learning from anywhere at any time.
Founded with the mission of "assisting students in exploring better job opportunities, studying, or settling abroad through their partners."
Inzpira is a "monitored marketplace for on-demand Live Training for exam preparation such as the IELTS," according to the company.
DentalDost, founded by Dr. Vidhi Bhanushali and Rajat Kabade in the year 2018, is a health-tech firm that focuses on delivering smart-oral care services across India and around the world to promote awareness and guidance among patients about 9 specialties and 6 super specialties of dentistry.
"To make people experience the soothing side of dentistry and eliminate the fear and worry about oral health care," DentalDost envisioned.
Started on a mission "of giving Oral care services for anyone, everyone at any time"
On a purpose to "provide quality education to every student and remove exam dread among hopefuls taking competitive exams," the organisation was founded.
TutorCabin is a digital educational services startup launched by Ms.Neha Mujawdiya in 2018. It provides entire educational services to students from Nursery to College, as well as hopefuls appearing for various competitive tests.
"To be a complete education solution provider with end-to-end services," Tutorcabin envisioned.
AIlauthor is a one-of-a-kind firm that provides authors with a platform for book listing, book promotion, utility tools, and time management so they can focus on writing. It was started in 2016 by two brothers, Mr.Naveen Joshi and Mr.Madhuker Joshi.
It also includes automation capabilities for creating engaging content and promotional content that is emailed directly to authors' inboxes.
"Reduce the number of design and technical variables that go into book promotion and make it easy, quick, cost-effective, and result-oriented, leading to overall better results for authors," says Allauthor.
In the Bibliophile Community, Allauthor envisioned 'creating an open, integrated, and transparent platform for authors and book lovers to connect over their shared love of books' 
Started on a mission "to build an ecosystem for students, coaching Institutes, teachers to provide adaptive education, quality content with better affordability, accessibility"
Mr.Pramudit Somvanshi, Mr.Mohit Patel, and Mr.Aakash Gupta created Ingenium Education in the year 2018 as an educational-tech firm that operates as an intermediary between coaching institutes/teachers and students, focusing on delivering smart educational services across India.
Ingenium Education was founded with the goal of "improving the learning outcomes of each and every student on its platform."
Sakshi Chhapolia and Ankit Kumar launched Aaiena, a virtual lifestyle coach firm that offers a virtual trial room for a more personalised e-shopping experience that tells everything about a person such as health state, best suitable apparel, and physical condition, in the year 2019.
Started on a mission "to enhance people's experience digitally & be a one-stop solution for every problem be it Health, Shopping, Physique"
Envisioned itself Aaiena, "to make digitization and VR form of personalized shop for better e-shopping preferences"
More
Which is the best startup in India?
Oyo, Byju's, Ola, Paytm, Unacademy, Cred, Bharatpe, Coindcx, Testbook, Zomato, Swiggy, Meeshao
We use cookies to provide you with the best possible user experience. By continuing to use our site, you agree to their use.
Learn more