Namhya foods [A New online Ayurvedic startup raised INR 50 Lakhs from Aman Gupta]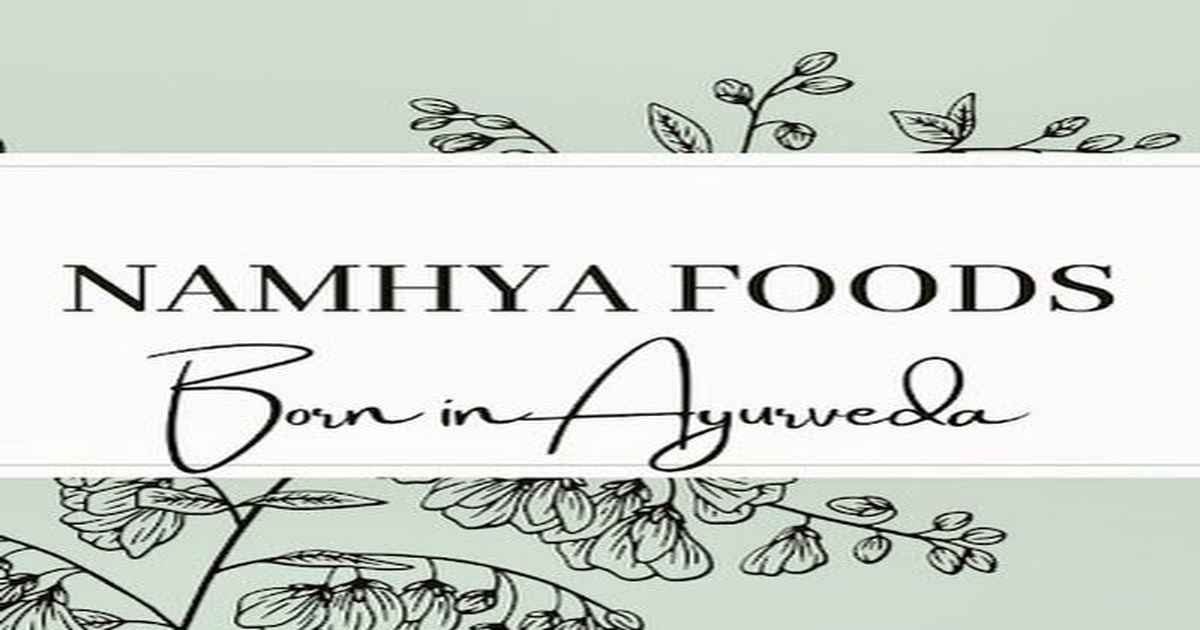 Namhya Foods is an Online Organic food-based platform. 
What is Namhya Foods?
Namhya Foods is an online platform that sells organic food products. It consists of craft food on the basis of Ayurveda that can be blended in with natural diets and can become a way of living rather than finding a new diet every time, all the time. It is an online food supermarket that was founded in the year 2019 by Ridhima Arora.
| | |
| --- | --- |
| Startup | Namhya Foods |
| Website | namhyafoods.com |
| Founded | 2019 |
| Headquarters | Kashmir, India |
| Products | Organic Food Products |
| Revenue Model | D2C |
How did Namhya Foods 2019?
Ridhima realizes that in a world full of pesticides, insecticides, fatty food, and others, everyone is trying to rebuild the natural way of eating with the goodness of Indian herbs and natural ingredients.
This organic Based startup makes sure that everybody inculcates the natural way of eating with the goodness of Indian organic herbs. It is a possibility that the superfoods of today, beneficial but ancient food regimes are the golden heritage of long-forgotten basic Indian food that can be blended with everyday lifestyle.
This solo-founded startup makes sure that every product swears to naturally heal the body with an ailment with completely natural and Ayurvedic means.
The ideology is to create products that will heal the body and soul and will help people to run the difficult tasks of life with vigor and a sense of fulfillment.
This online Ayurvedic food platform promises to deliver the utmost quality food and make the best efforts for the healthy and fulfilling lives of its customers.
Here is a quick overview of Namhya Foods
Where does it stand now in 2023?
This D2C-focused startup Started selling in the US on Amazon USA and Walmart, Got an FDA registration certificate, and all formalities for exports were done.
Namhya Foods Made products live on 40+ platforms and sold 50,000 units in 18 months during the pandemic.
Targeted Audience
This Kashmir-based startup targets People with issues like diabetes, BP, cholesterol, and PCOS.
Sales Turnover
This solo-founded startup has reached up to INR 22 lakhs in sales which is More than 300 percent in the initial stages.
"We clocked about 1.5 cr in revenue last year. This year would be around 6 cr without any funding" says Ms.Arora.
Expansion Plans
The Expansion plans of this Ayurvedic food and beverage startup is to reach more than 5 crore people this year and become relevant in the e-commerce market in India and abroad.
Competition
"Market is huge. There are conventional players like Patanjali, Himalaya, Unani, and then a few small players," says the founder.
Shark Tank Deal
Namhya Foods have been made an appearance in shark tank India Season 1,
This Kashmir -based out startup has raised IN₹ 50 Lakhs against 10% Equity and IN₹ 50 lakhs in Debt from the shark Aman Gupta of boAt Lifestyles.
Founders Background & Team
Founder and showrunner- Ridhima Arora, BTECH & MBA, 5+ YEARS experience in Digital Marketing, Branding, and category management.
Internationally certified Yoga Trainer from yoga alliance, Internationally recognized nutrition coach from ISSA, Comes with Ayurvedic family background (80+ years of wisdom of Ayurveda in the family business based in Jammu and Kashmir).
Currently building Namhya Foods, She is a speaker at various forums and has been recognized on multiple platforms for her work.
She has also been featured on platforms like BRUT India, Elle Magazine, Winner of Aarambh 2021, Winner of India's top 30 tech supergirl, and best female entrepreneur at multiple platforms like IWIL, Her ka Hunar, etc.
Aman Gupta: Angel investor and Strategic advisor to the company.
Factory Head- Sangita Arora is Responsible for R&D and formulations.
Procurement and Raw Material- Shekhar Arora, is in the Ayurvedic business for more than 40+ years.
Accomplishments
2021- Josh talks with 23 lakh views, Represented Ayurveda internationally on Global Change Makers 2021, and Represented the brand on Colors TV.
Won Aarambh competition.
More
What is Namhya food?
Namhya Foods is an online platform that sells organic Ayurvedic food products
Who is the owner of Namhya Foods?
We use cookies to provide you with the best possible user experience. By continuing to use our site, you agree to their use.
Learn more