Oooglo Cosmotech [How these founders are making effective haircare for all in 2022]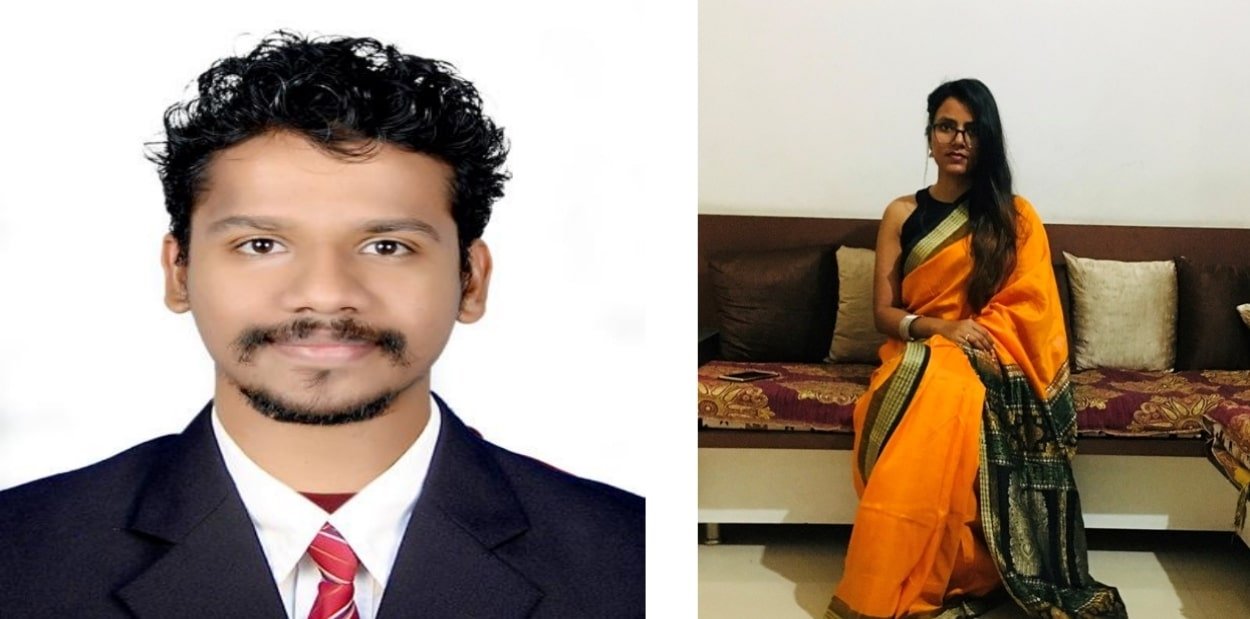 What is oooglo Cosmotech?
Founded by Rohini Khotkar and Akshay Chavan in 2021, Oooglo Cosmotech is a body Care startup, Oooglo uses advanced tech to know its customer's skin, connect them with the right specialists and create a tailored list of products suiting their needs.
Oooglo has its commitment to nature, and skin well-being and brings only naturally occurring oils. All their products are vegan, skin-friendly, and 100% chemical free.
The vision of the company is "to uncover one's true self, by helping your skin to recover, nurture and glow naturally"
The mission is "to reach every single household in the Indian territory. The company aspires to build a brand like Indulekha, a product that even if not working, is still used by every Indian household".
| | |
| --- | --- |
| Startup | Oooglo Cosmotech |
| Website | oooglo.com |
| Founded | 2021 |
| Headquarters | Pune, India |
| Products | Hair Oil |
| Revenue Model | B2B, One Time Payment |
How did Oooglo Cosmotech start?
Getting into a haircare business was a personal interest for Ms. Rohini Khotkar. She and her partner worked on 200 products and shortlisted 10 out of them for launching and manufacturing. Out of those 10 products, 5 products are white-labeled, and the rest 5 are manufactured in-house.
Growth Rate
As per the founder, the period between December 2021 and March 2022 was tough for the company. But post that, when the claimed results turned out true with the customers who were sharing sample products with, as per the climatic changes, the sales started happening.
Here is a Quick Overview of Oooglo Cosmotech

Area of Operations
Currently, This Pune-based startup is focused in Maharastra, Madhya Pradesh, and Gujarat but has plans to expand on a PAN India level in the future.
Team
Ms. Rohini Khotkar keeps track of the company's operations. The other co-founder is in charge of marketing and sales.
There are a total of 14 people. 5 of them are full-time employees and the rest are employed on an incentive basis.
Targeted Market
The target industries for Oooglo Cosmotech are the medicine or the pharmaceutical industry, and the salons as they are having a retention ratio of 80% out of these sectors.
Since the manufacturing is in-house, the landing cost of Oooglo, per product, is less than INR 100. That is, on every product they sell to the distributor, they make a profit of INR 150+.
Sales Turnover
The first billing registered by Oooglo was INR 2.5lacs.
Competition
Every hair oil company is a competitor for Oooglo, feels the founder. Oooglo, on the basis of price, is in between Patanjali (considered the lower limit) and Mamaearth (considered the upper limit), making it compatible with all strata of society.
Initial Challenges
Team building has been a challenge since B2B requires fieldwork and the current employees are not per the competency required by Oooglo, as per the founder.
Oooglo Cosmotech Funding
The initial investment came from the personal savings of both the founders, amounting to a total of INR 20lacs, INR 10lacs each. No loan or investment has been taken so far. Also, since the product line falls in the FMCG sector, the founders feel that there is no need for capital if the sales turnover is dependable.
Future Expansion Plans
As of now, Oooglo Cosmotech is going to stick with the product-specific strategy, that is, they are not planning to get into the skin and hair care industry as a whole and would stick to their patent product, the hair oil. Apart from that, Oooglo aims to operate on a PAN India level.
SWOT Analysis
The strength of Oooglo lies in its product.
The weakness lies in the team currently Oooglo has. Capital is also an issue currently.
Oooglo is currently in talks with D-Mart and Reliance, for its PAN India stores
The threat, the founder feels, is a new competition and customer dissatisfaction if any
Oooglo Cosmotech Founders
Rohini Khotkar, the co-founder is a chartered accountant
Akshay Chavan, the CEO of Oooglo cosmotech has an engineering background with previous experience in a Fin-Tech, now taken over by  Manipal Group.
More
Is Oooglo Cosmotech Registered?
Yes, it is registered as Oooglo Cosmotech Private Limited under RoC-Mumbai.
Oooglo Cosmotech founders
1.Akshay Chavan 2.Rohini Madhukar Khotkar
We use cookies to provide you with the best possible user experience. By continuing to use our site, you agree to their use.
Learn more